FANUC TESTING
What separates DNC Electronics from all others is our extensive Fanuc testing facilitates. Allowing customers to verify if a suspected part is indeed faulty. DNC offers FANUC support by offering various test rigs. Too often the case that faults resoundingly lead to one part being the cause, though upon further investigation usually at cost, it can be another. Click here if you need Fanuc Alarms information
DNC offer same day Fanuc tests if urgent with advance notice. DNC can offer immediate fault diagnosis and testing. Either leading to a repair or exchange if very urgent; or returned due to no fault found. Repair turnaround is dependent on workloads and the part in question, usually 24 hours or same day. DNC can test the following items Fanuc Drives, Fanuc Alpha Modules, Fanuc Alpha I Servo and Spindle Units, Fanuc Power Supply Units, Fanuc Motors and encoder testing. Fanuc systems can be tested as well. from Fanuc 6A too 31i generation systems; we cannot test all Fanuc items; though we are currently capable of testing several thousand different parts.
Charges for clean and test / inspection range from £50 too £600, dependent on complexity of testing and size of part for cleaning, etc. Contact us for more information.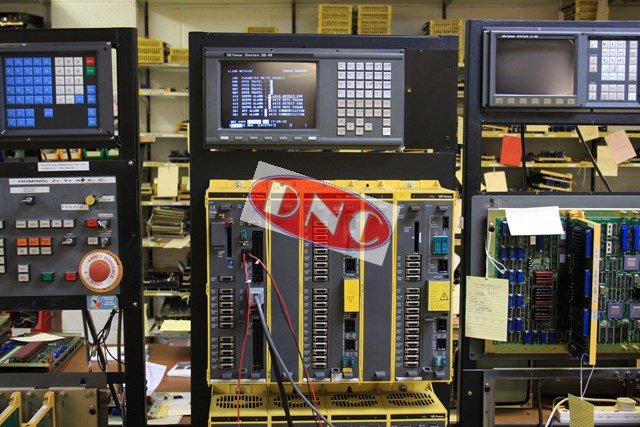 Contact us for FANUC support and testing of your suspected faulty parts. Or if your sure its faulty, then contact us for information on repair, parts exchange or product spares.